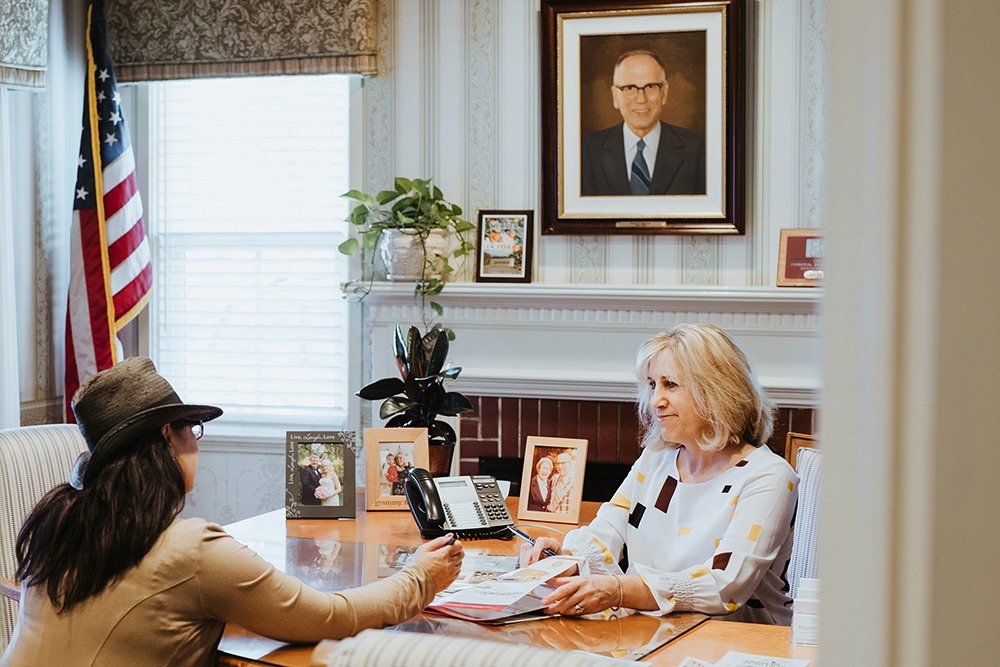 Advanced Funeral Planning
The concept of funeral pre-planning often seems of little importance to most people – that is until a death has occurred in their family. Then suddenly, the value of pre-planning becomes clear. The myriad of decisions that need to be made, the legal information that needs to be gathered, and the arrangements that must be made with the mortuary, clergy, cemetery, and other parties, all at a time when one is least able to make these decisions, can all be avoided through a little foresight and planning.
Pre-planning allows you to:
Select the arrangements you desire, rather than leaving your family to wonder what you would have wanted;
Record all necessary information for the legal documents in advance, so that your family does not have to search through your records and papers upon your death;
Spare your family from being responsible for the cost of your funeral, casket, cemetery, or other final expenses;
Guarantee the cost of your arrangements, regardless of future cost and inflationary increases;
Pre-arranging your burial or cremation arrangements is simple and convenient. We can meet with you at your home, office, or here at the mortuary. We can meet with you in the evening or on weekends, whenever it is most convenient for you. Please call us at 714-535-4105, or fill out the information request below, and we will schedule an appointment for you with one of our Funeral Pre-Planning Associates. We will be happy to provide you with all of the information and options available to you, so that you can make informed, intelligent decisions for the arrangements you desire.
ADVANCED HEALTH CARE  DIRECTIVE
We strongly encourage all of our clients to complete an Advanced Health Care Directive as part of the pre-planning process. This directive provides instructions to your loved ones as to your wishes regarding your end-of-life care. It is a valuable tool for your family to have on hand and provides an avenue to ensure your values and desires are followed. 
CLICK HERE to download a copy of the Advanced Health Care Directive Form which you can bring with you to your pre-planning appointment.