Reap the Benefits of Autumn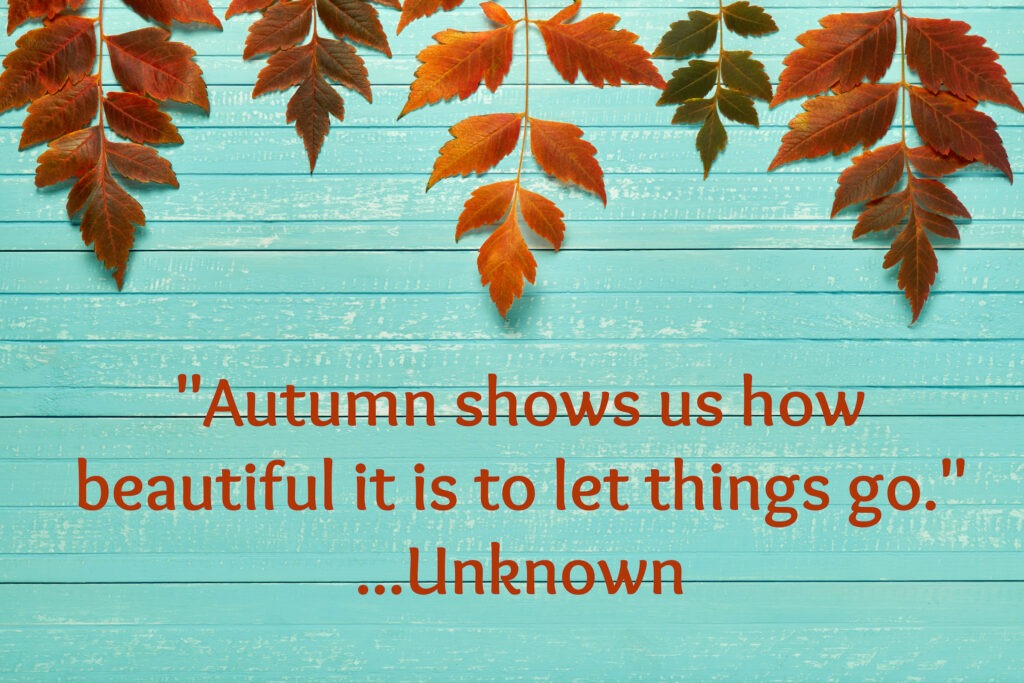 "Autumn shows how beautiful it is to let things go." …Unknown
The Autumn Equinox is September 22 and brings to mind that the changes of the seasons can be an important cycle in our lives. Many ancient cultures believed that this seasonal cycle brought forth by nature conveys a deeper meaning for humanity
Autumn is here, the season of change, a time to shed the past and prepare for the future. To many fall is seen as a time of harvest, reaping in the past and shifting the focus to what lies ahead.
This can be an opportunity to clear out our internal space and make room for what is to come. Contemplation and quiet listening can help empty out things that are no longer needed in preparation for a dormant peaceful winter and the energetic burst of spring.
Although this may sound a philosophical, it is an interesting perspective to consider as we watch the leaves turn and drop, the days get shorter and darkness arrive earlier. It truly makes you feel like settling in for awhile, assessing where you are, giving thanks for what you have and anticipating what is to come.
As an experiment, try keeping this perspective in mind as you move through the months of autumn into winter. Let go of what hasn't benefitted you in the past; take a rest from it if you can. Settle your mind, your heart and your focus into preparing for the winter months of rest and regeneration. Then just see what you might reap.